Heat Treated Crates
Bark Free Crates for Export to China and Australia
Every Board Foot in Stock is Heat Treated
Custom HT Pallets and Skids Available
HT Dunnage Stamp for Container Blocking and Bracing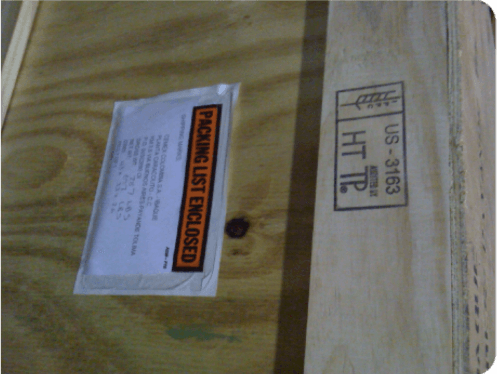 See regulation information below
Atlanta International Packing and Crating, meets the current regulations as set forth by the IPPC for the ISPM-15 Program. The current regulations state that all coniferous wood packaging materials used in export shipping must be heat treated at 56 degrees Celsius for a minimum of 30 minutes at core temperature.
The initial certification stamp by the wood supplier is there to justify that is process has been utilized. Atlanta International Packing and Crating only purchases heat treated lumber with the heat treated stamp. Atlanta International is audited every month by Timber Products. During the audit we have to account for every board foot received and shipped. In exchange for the audit, we are issued a heat treated stamp. The stamp verifies that the solid wood packaging
material used was heat treated.
Atlanta International Packing and Crating certifies that all its wood packaging materials are heat treated.